Tim and Rebecca's Italian wedding could not have been more amazing, and we mean that! When you think of a dream Italian wedding, thoughts of love, laughing and beautiful landscapes cross your mind. Their wedding was saturated with all three. Every minute was filled with fun activities and every direction you turned was more beautiful than the next.
When we first met Rebecca, and she told us she was planning an Italian wedding, we were really happy for the two of them. We were also very excited that she was interested in having us as their photographers. We had no idea at the time that their wedding would be quite so amazing and dreamy. If we didn't photographs to prove it, I am sure over the years we would all begin to think it was just a dream. We still can't believe all the once in a lifetime things that happened. Things like a rehearsal dinner on top of an Italian mountain, complete with authentic Italian singers, a 7 course meal, and a fireworks show. Followed by a beautiful rooftop ceremony overlooking the beach at Positano. Then a grand march down the streets of Positano to the beach where all the store owners stood outside their storefronts to congratulate Tim and Rebecca. Once at the beach, the party continued in a restaurant built into the cliffs, where the atmosphere was filled with elegance and lavish sea views. To top it all off the day following the wedding the entire wedding party, friends and family took chartered boats through the Mediterranean Sea in route to Capri, island for a fun filled day of exploring and shopping.
Tim and Rebecca we cannot tell you how much we enjoyed photographing your wedding! We also are very happy to know you and call you friends. You are such wonderful people and your families are kind and lovable. We hope you enjoy reliving the day through the photographs of your destination wedding in Positano, Italy.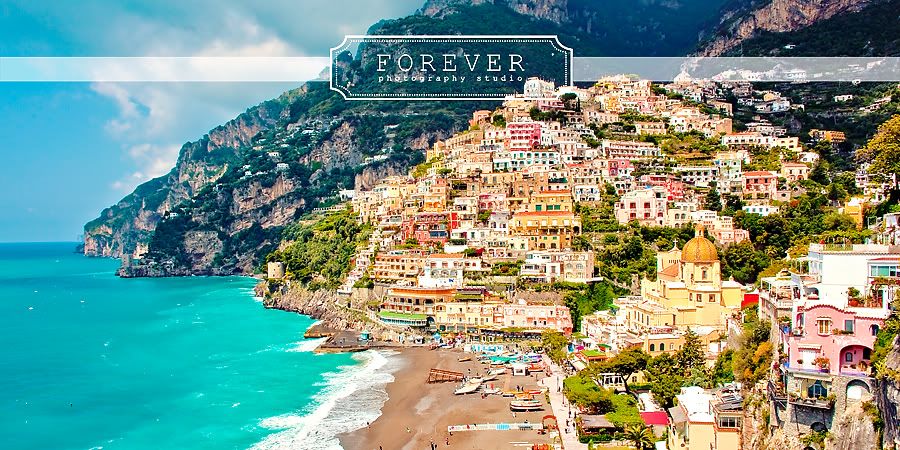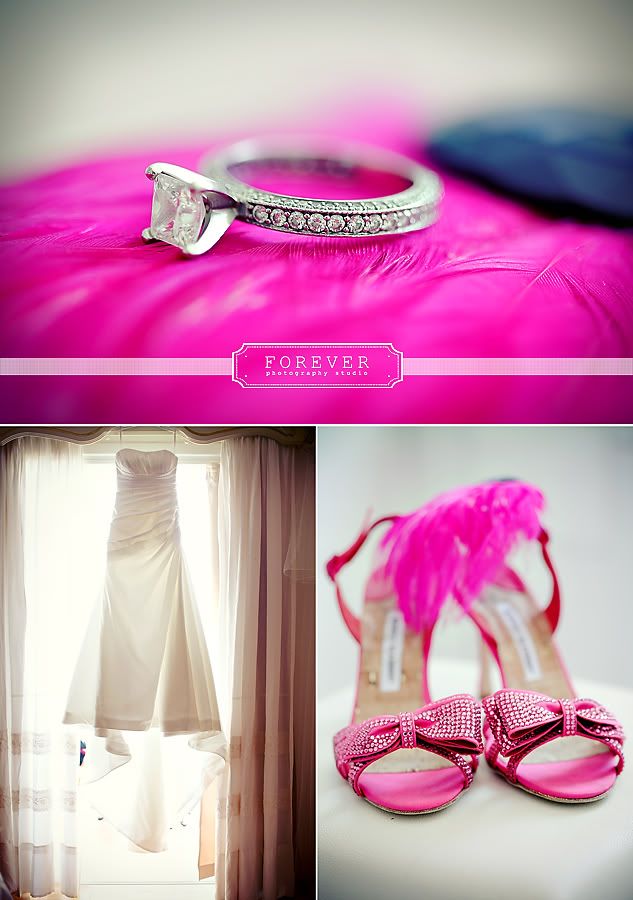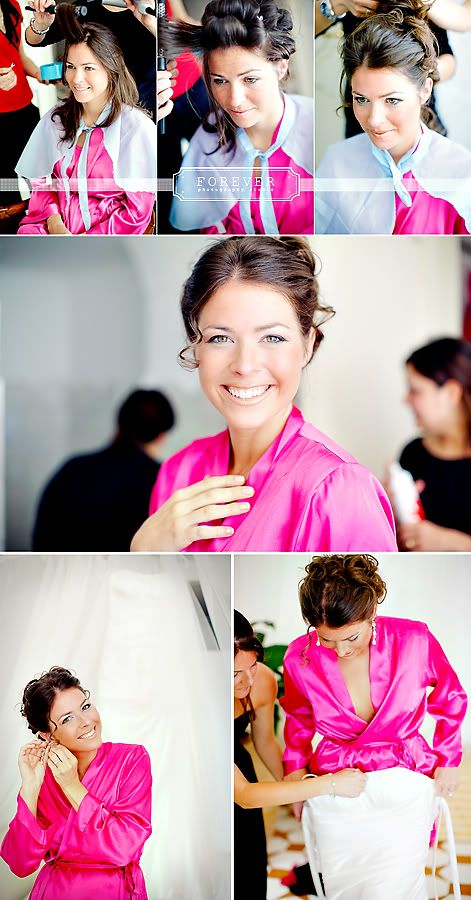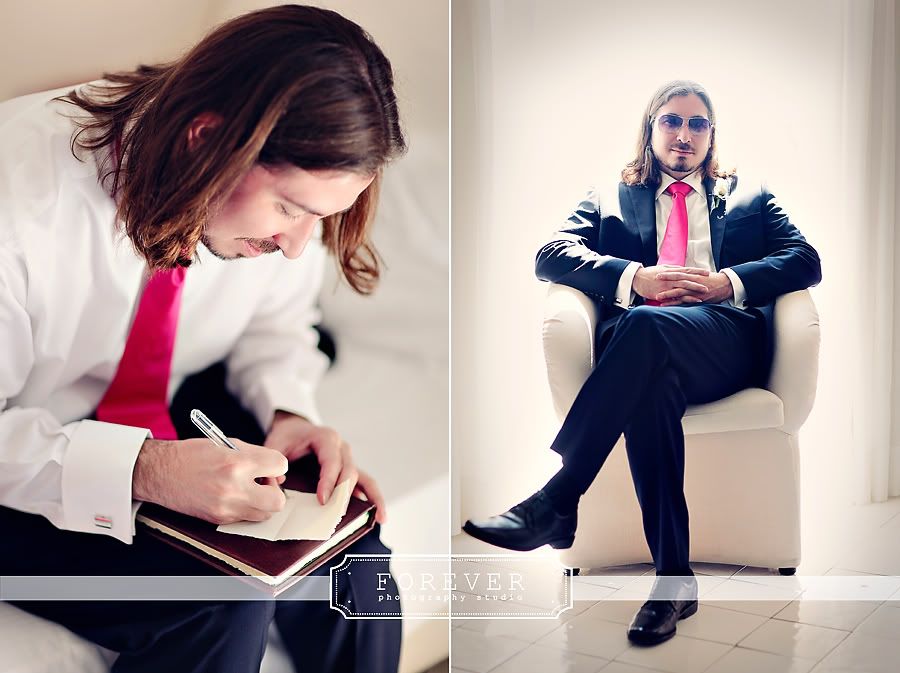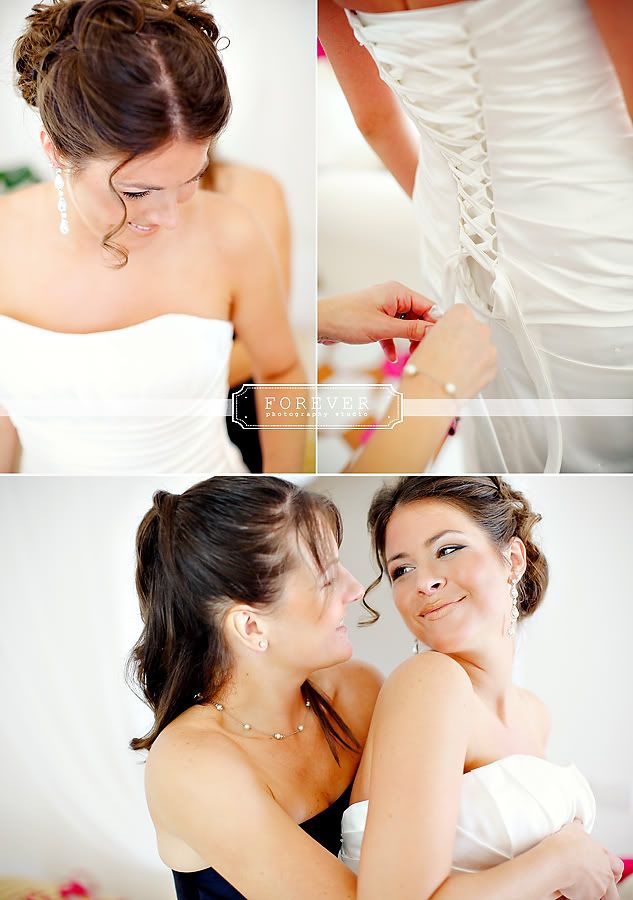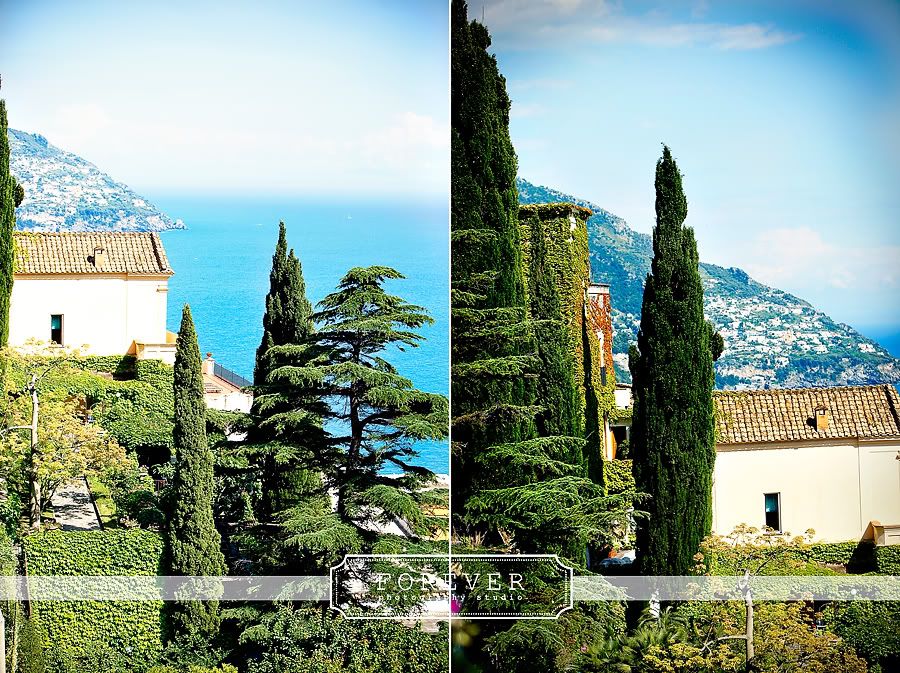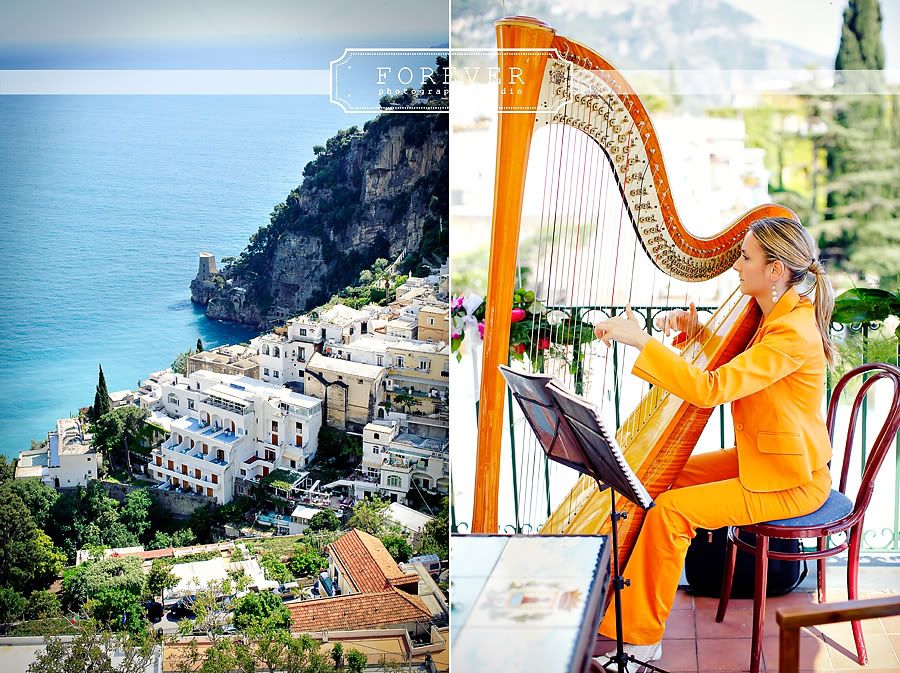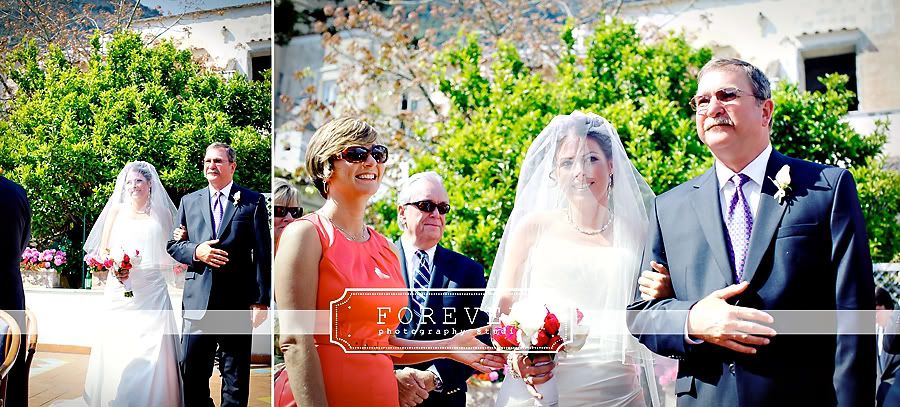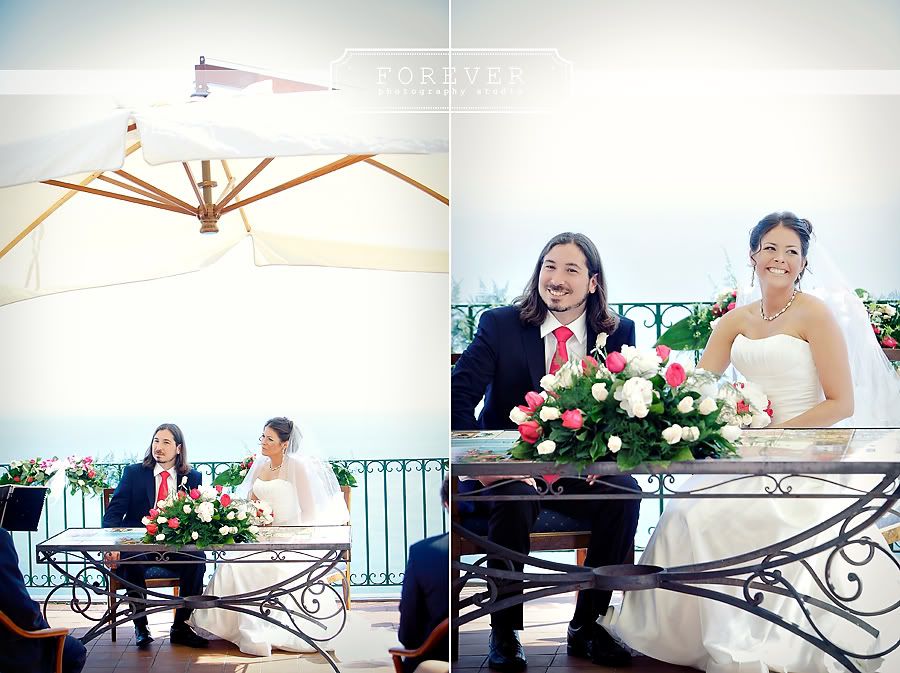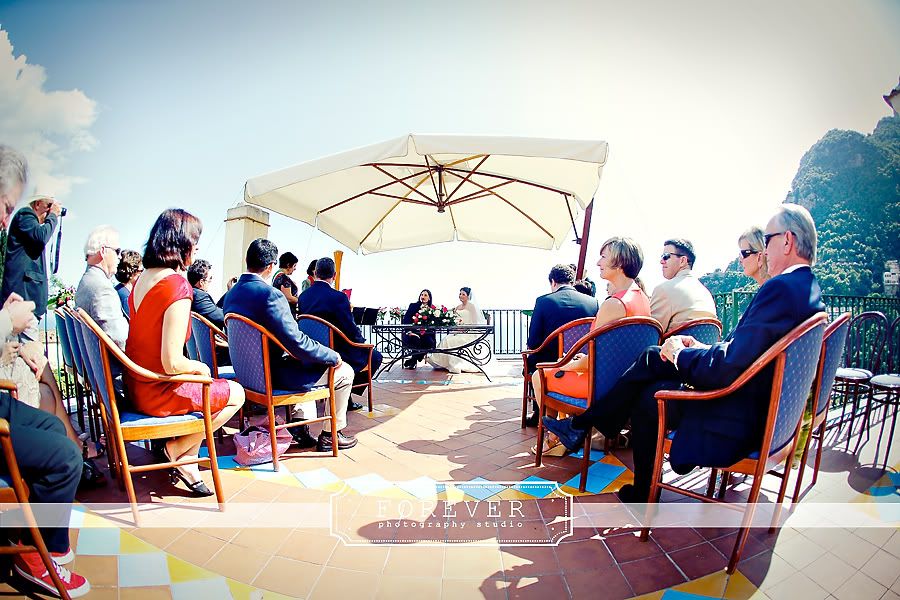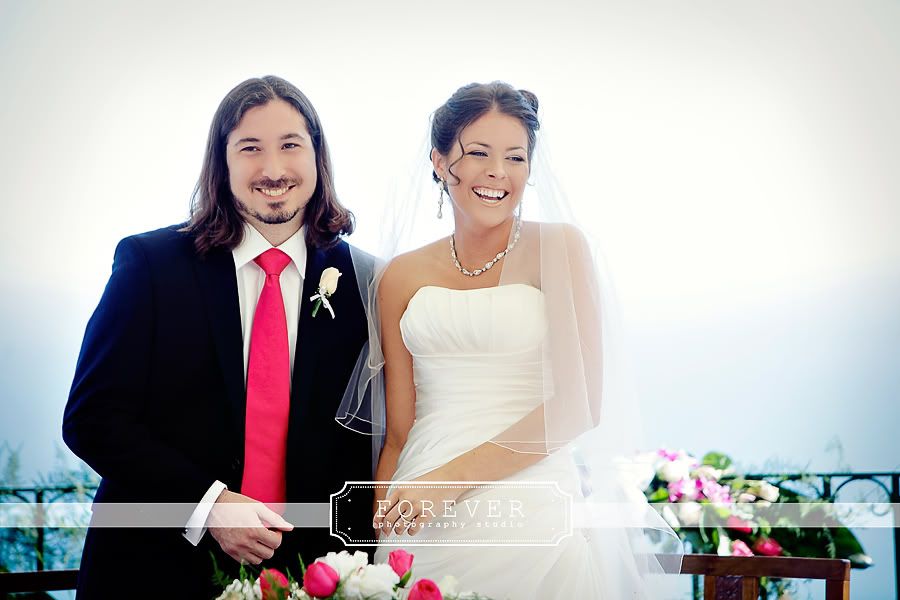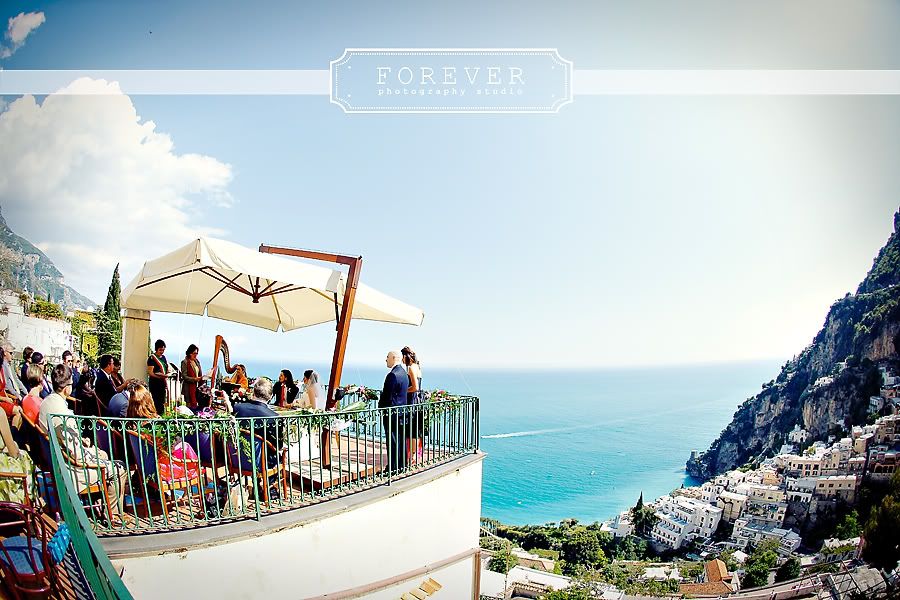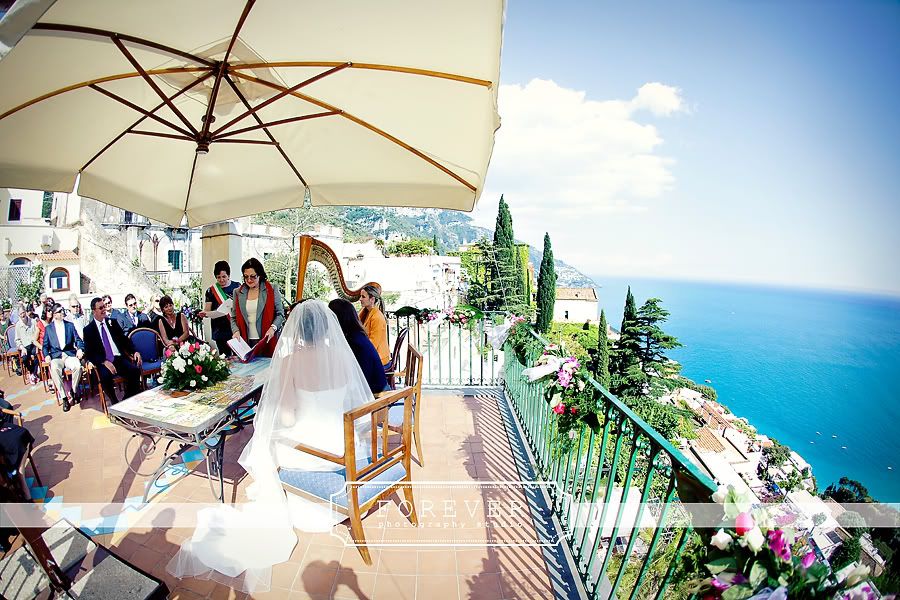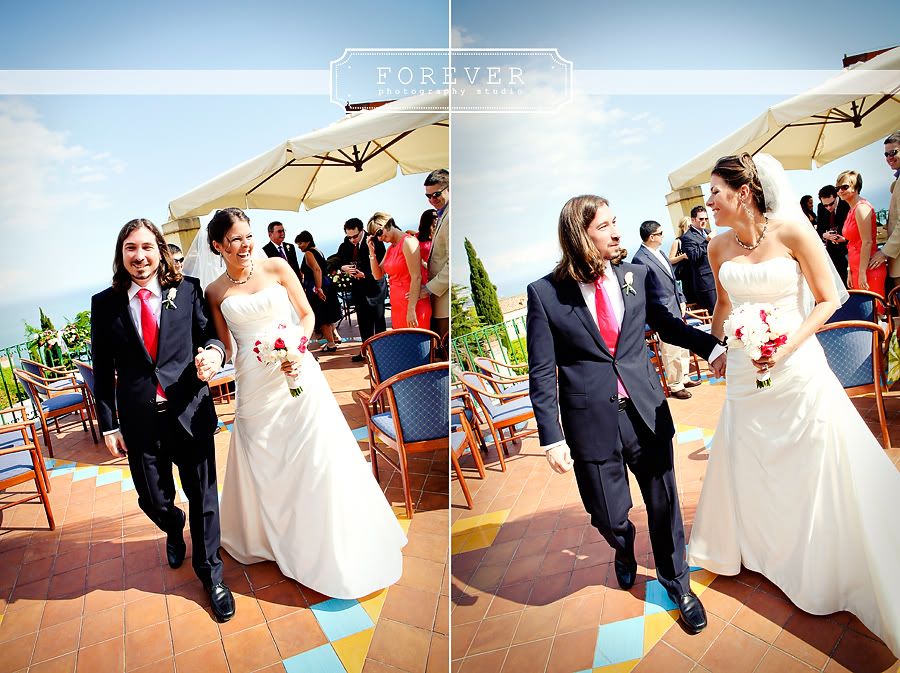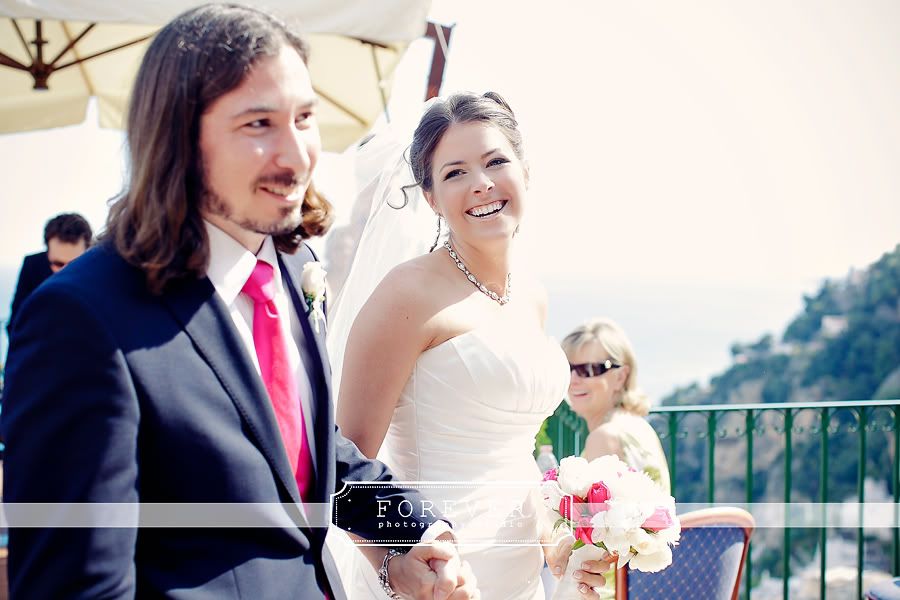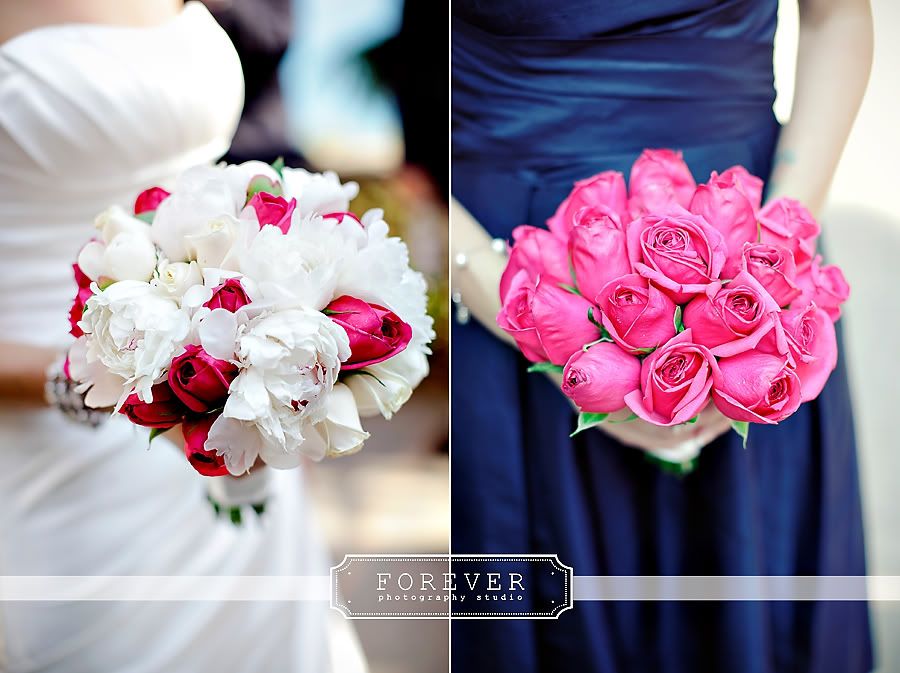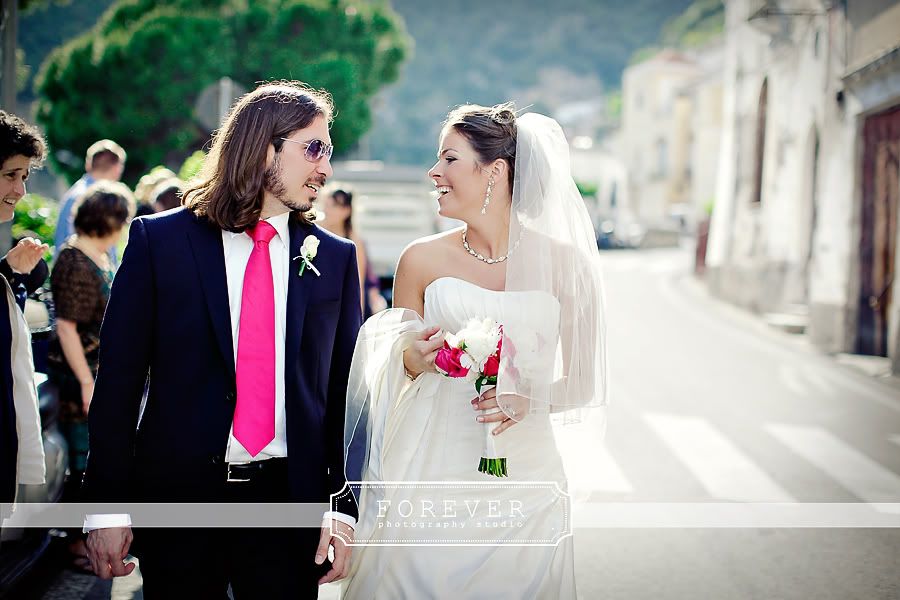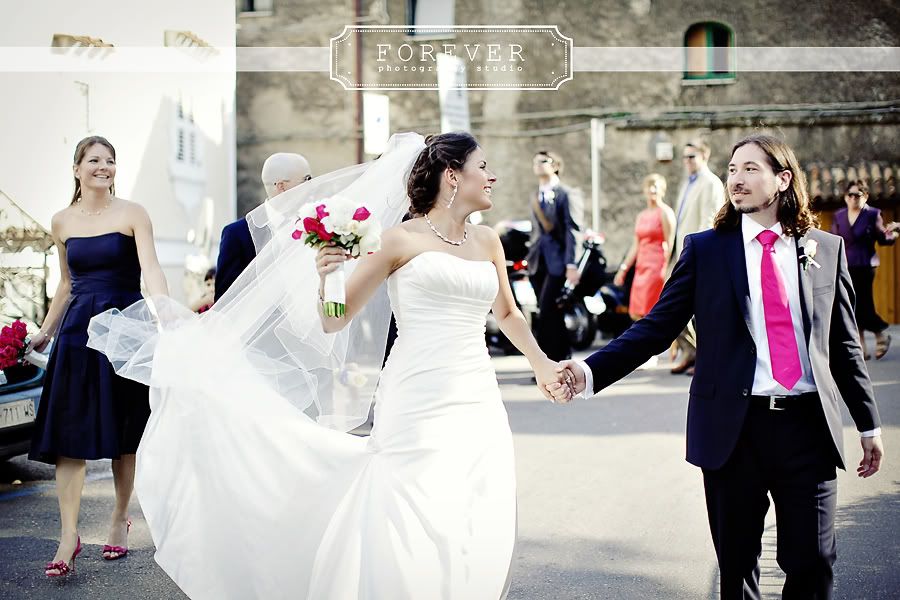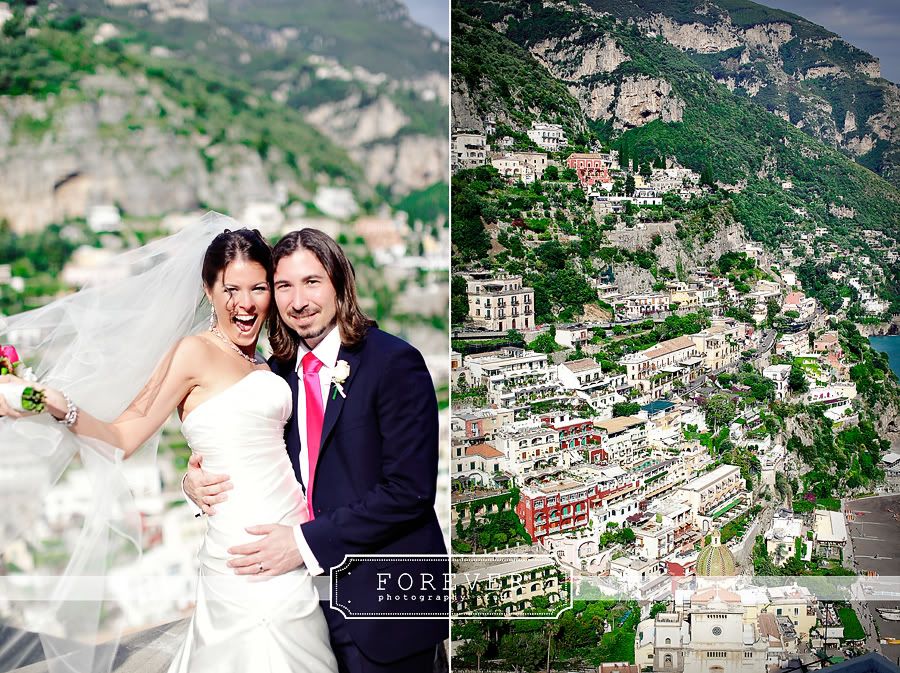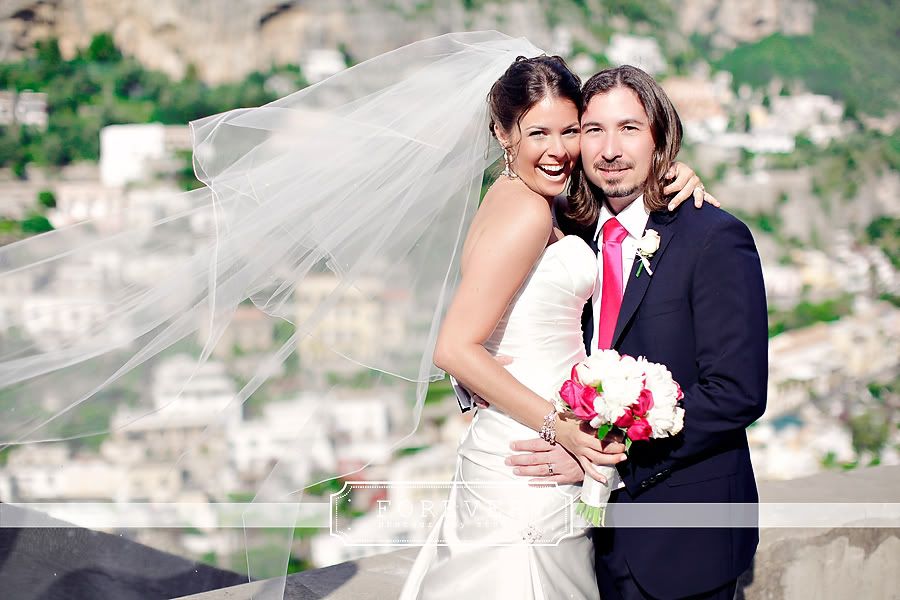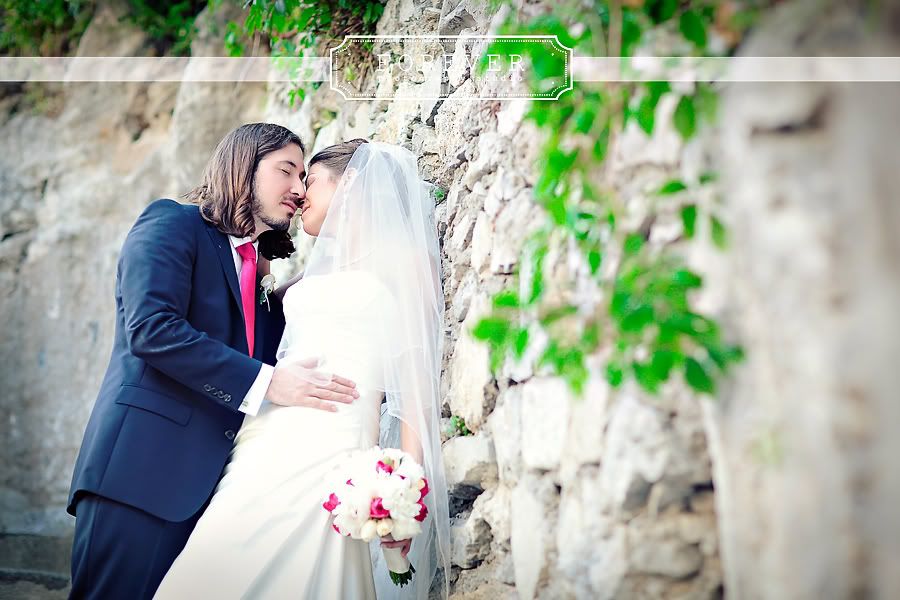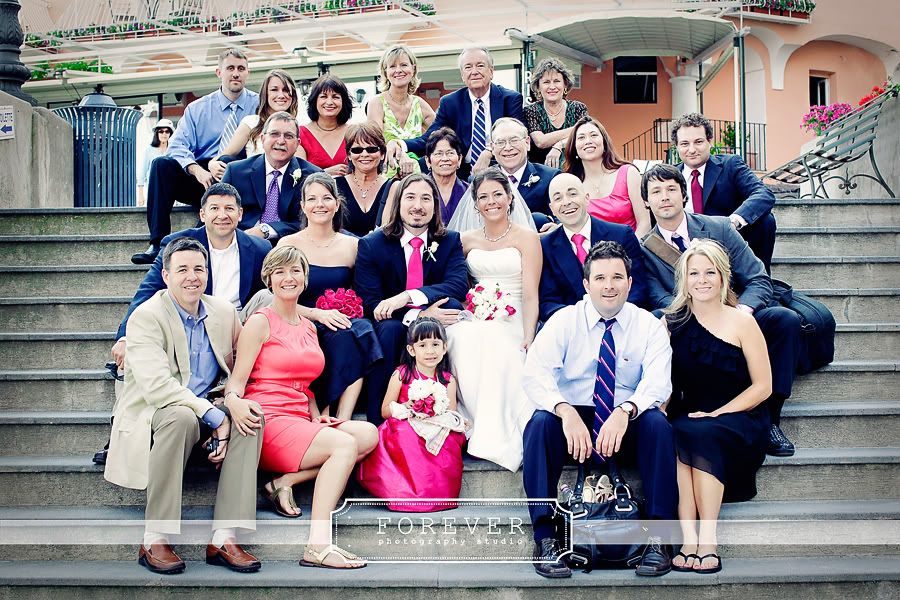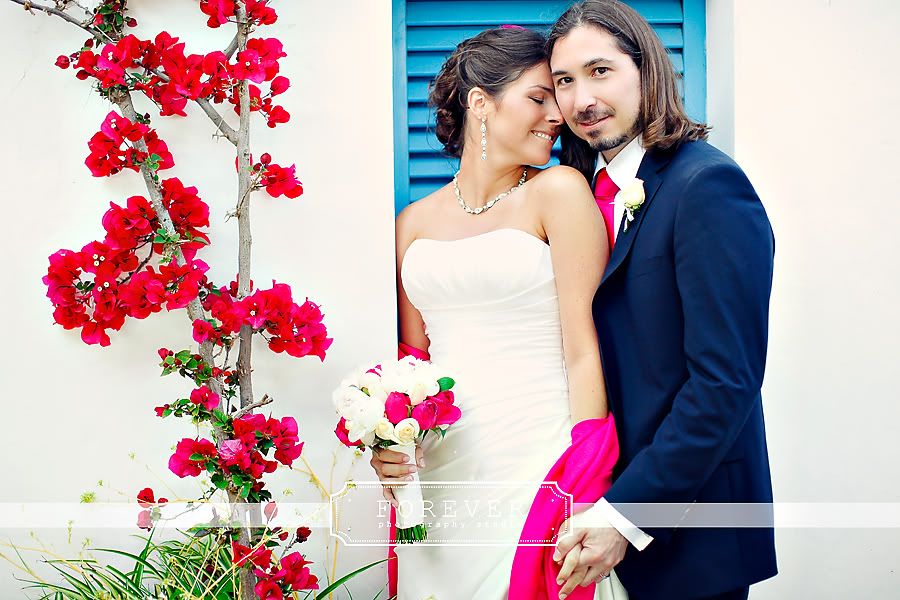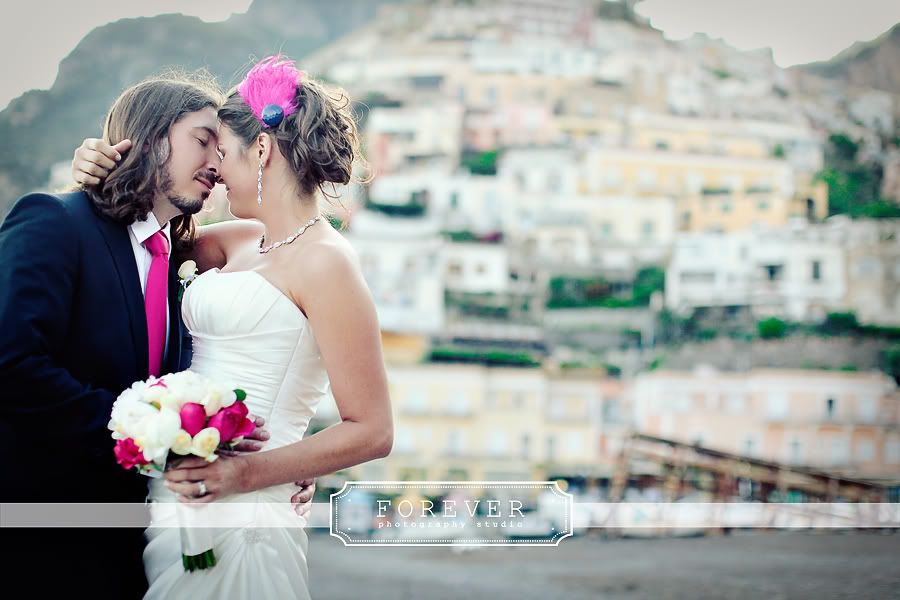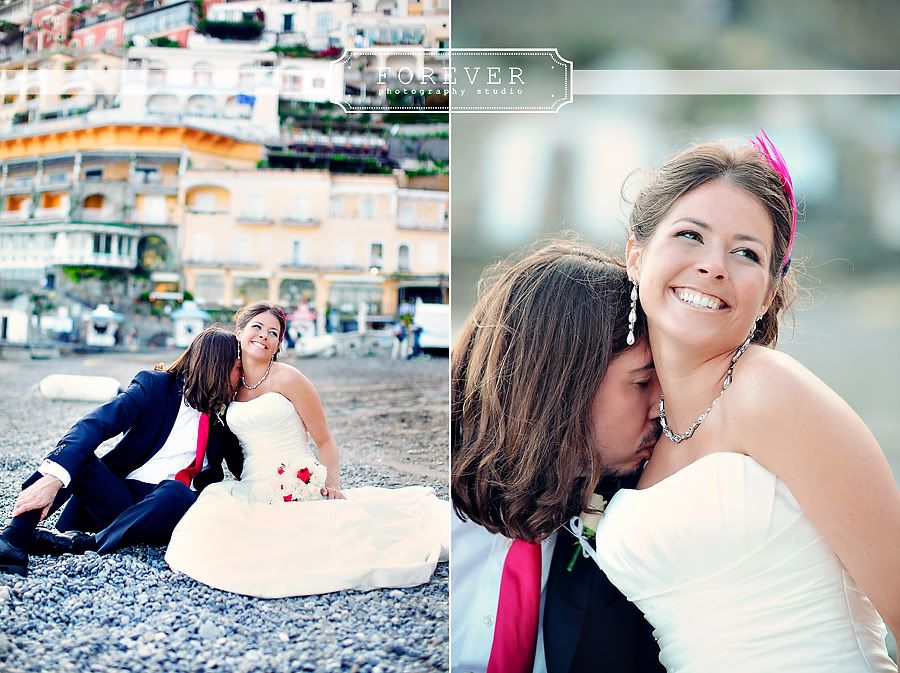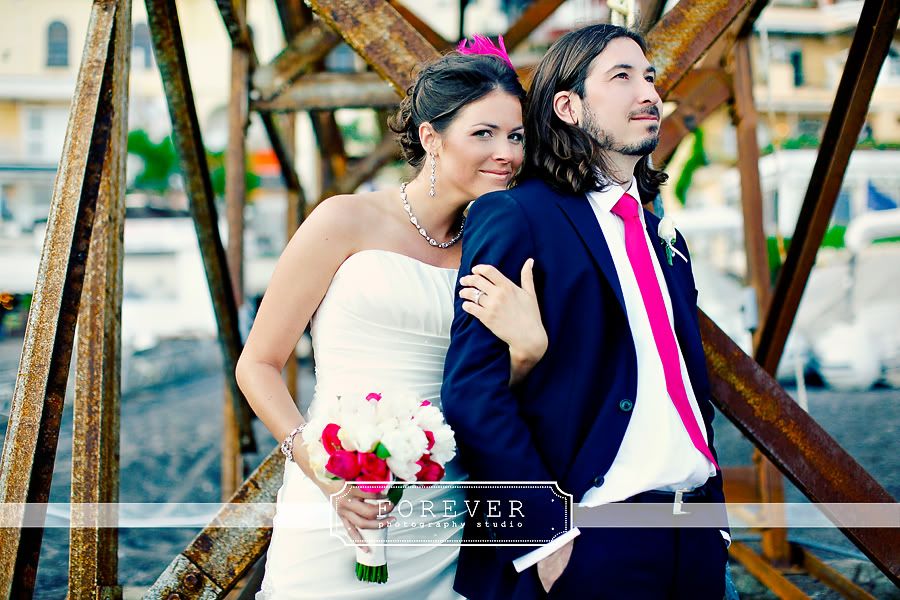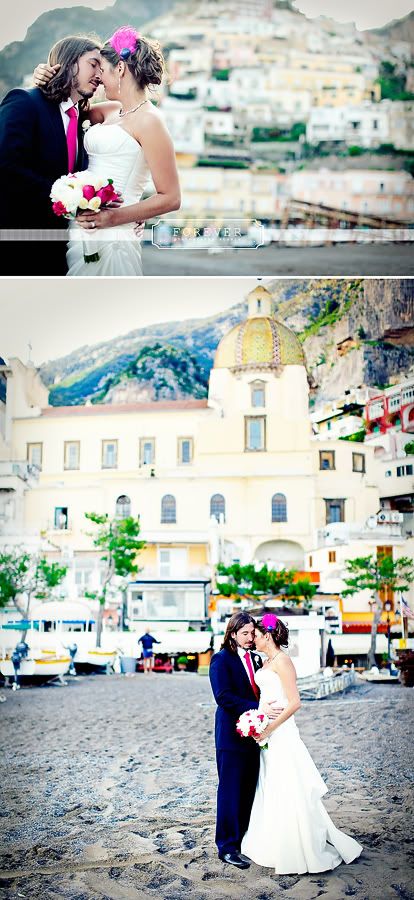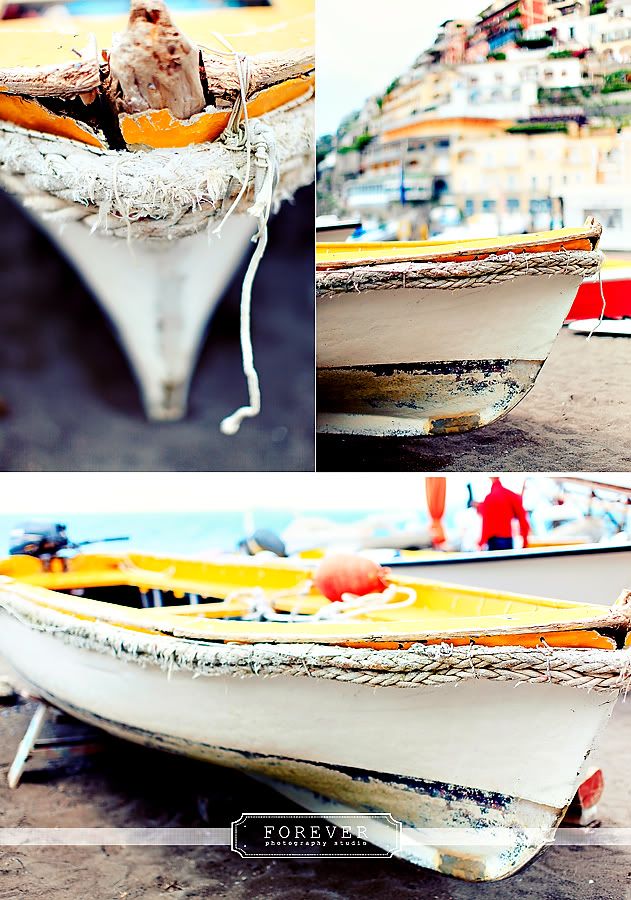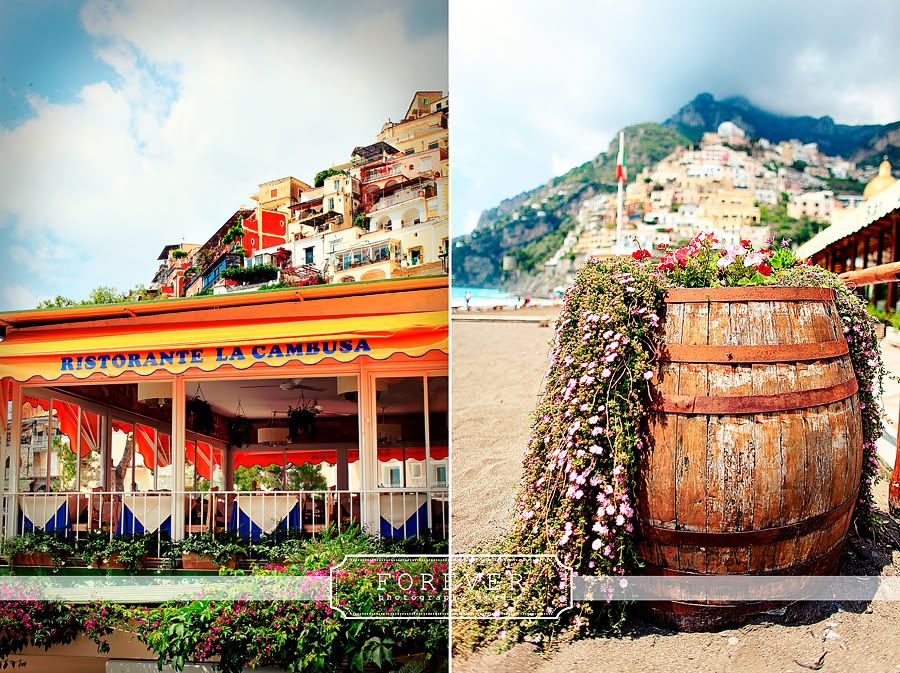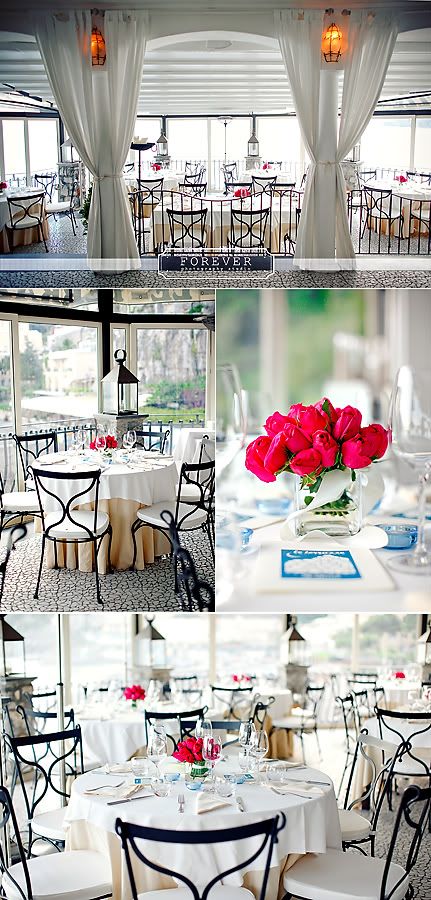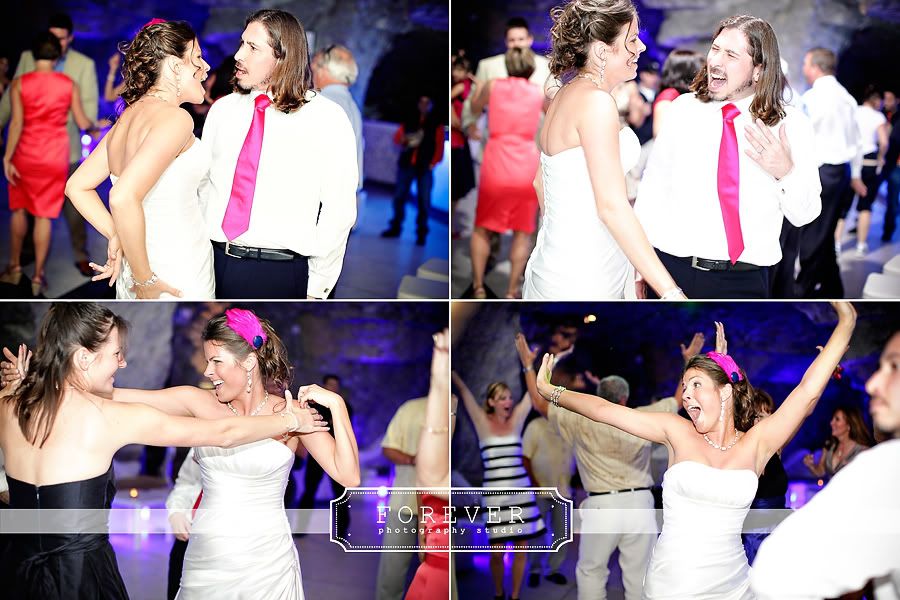 ---